Baby Miller At Home Newborn Session | Canton Newborn Photographer
This sweet family right here has been such a joy to work with! I first met them when they replied to my model call recently for a Fresh 48 session, which you can see here! I also got the opportunity to capture them in their home. Which is one of my favorite places to capture a family. The comforts of home, your happy place, just make a session that much sweeter!
I think it's great to capture your family not only together in those first couple of days at the hospital, but also once you've had a chance to settle in at home. Those first days in the hospital are kind of a blur of emotions, and activities, but it's definitely something you don't want to forget. A Fresh 48 session gives you something to remember it with. Once you've settled in at home, siblings have had a chance to get used to their new baby, your beloved family pets can be included, plus once baby is a little older we can get some adorable little smiles out of them!! It's a very laid back, easy session and really showcases your changing family and the place you call home!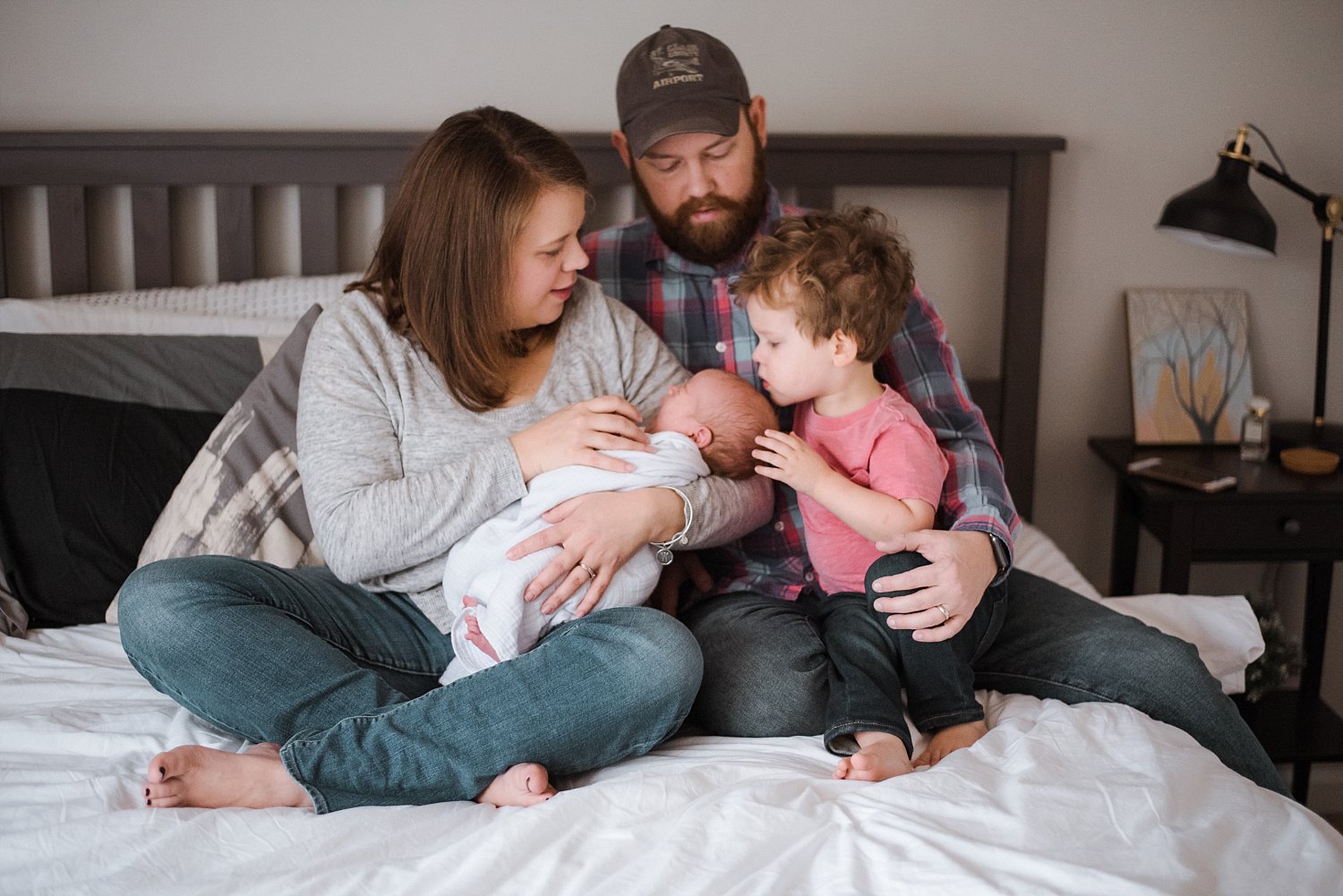 If you are expecting, or just welcomed a new little bundle in to your family, and are interested in booking a session to capture these sweet moments for your family, click the button below to be taken to my contact form, or send an email to adriennelouisephotography@gmail.com.
I offer specials for booking both a Fresh 48 and an In-Home Lifestyle session together. Plus, did you know that both include a mini maternity session!? It's a great time for us to meet and get to know each other before you welcome me in to your home or hospital room. I love connecting with my clients and getting to know them so that I can make their session custom to them.